An exclusive event for professionals who want to turn their book into a multi-source profit generator.
This a one-of-a-kind, first ever experience that brings together global trainers, industry experts and influential thought leaders who will show you a proven system that can leverage on your great book and turn your book into multiple steams of income.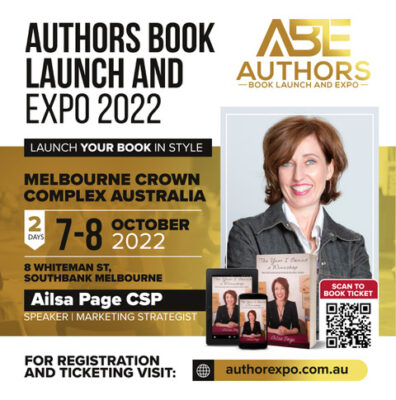 ​This is a two-day event (7-8 October) held at the Crown Conference in the heart of Melbourne, Australia. It is an event that provides a unique opportunity for global authors to launch their books at a first class venue in the presence of the general public, media and industry experts.